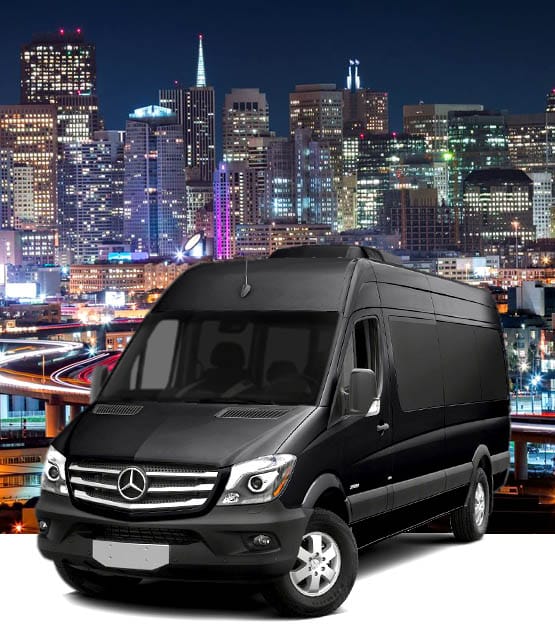 Bay Area Limousine Service
Looking for a luxurious and affordable way to get around San Francisco? Look no further than our limo rental service, the best in the city and beyond! Our limos are perfect in every way, well-maintained, and our drivers are professionals with the best manners. Whether you're looking for a night out with friends, or a party bus for wedding, we have you covered and are on stand by to take you anywhere in the city, town, or elsewhere!
Ride in style and comfort with our luxurious San Francisco limo service. Our fleet of elegant Limousines, Party Busses, Vans, Town Cars, and SUVs are perfect for all occasions, and our bay area limo deals make it all too affordable. Relax with confidence knowing that we'll take care of everything – you'll be on time for your parties grand entrance, important meeting, or airport pickup. Our limo service is the best simply, and our price is too. Cutting no corners to safety, we take every precaution to ensure you get there safely with style intact! No hidden fees or mandatory gratuity so common with other limo companies in the industry. Book now and enjoy a ride you and your guests won't forget – priceless!
STS Limo service is the perfect choice for those business executives who need to avoid airport traffic and parking delays. Our limos are always on time, and we're ready to charter Bay Area limo shuttles for hotels, tours, theaters, conferences and other special events. Proms, Weddings, Funerals, and all special occasion calling for a luxury limousine or party bus in the Bay Area, there is no better choice than with our limo company. Give us a call or fill out the contact form, and we'll provide you the most affordable and competitive quote to be found, with the best service to match. Providing you the best luxury ground transportation is our passion and we can't wait to serve you!

Our Reviews & Testimonials
Great car service! Very professional and efficient. Deliver on-time, consistent, reliable, and friendly service. I use them to and from the Airport in Bay Area as well as for professional high-end client pickups. Great staff, great cars, clean vehicles, great to work with!
Very detail oriented and reliable when it comes to last minute planning. Limos are very nice and in excellent condition.
Thank you guys. Could not have asked for a better service. The best limo company in the city.
Our mother is visiting us in Tampa FL over the Thanksgiving holiday. Rose City Limousines went above and beyond to make sure our Mom will be comfortable for her trip to SFO. Rose City Limo said my sister could accompany my mom to the airport to make sure she was comfortable. I definitely would recommend Rose City Limo to my friends.
We had a wonderful time and the limo was perfect! Thank you for making our day that much more special.
Thank you for the wonderful limo service you provided. Our driver was courteous, pleasant and ensured we had a smooth ride all day.
We used this company and had a great experience! The driver was very friendly and professional. Compared to other Limo services I have used these guys have definitely been my best experience!
Very professional and affordable airport limo service. Thank you for the great job.
The best airport limo service provider in the area. Strongly recommended.
Great car and limo service! Thanks.
THE BEST LIMO SERVICE ! ON TIME PROFESSIONAL GREAT CUSTOMER SERVICE ITS THE ONLY LIMO SERVICE I USE!! HIGHLY RECOMMENDED!!!!!
We will definately use your limo company again in the future. Thanks again, Rose City Limousines.
Bay Area Luxury Transportation
Let a San Francisco limo add style and elegance to whatever you're planning. You can count on us for flawless vehicles and experienced courteous chauffeurs.