East Bay Area Limo Service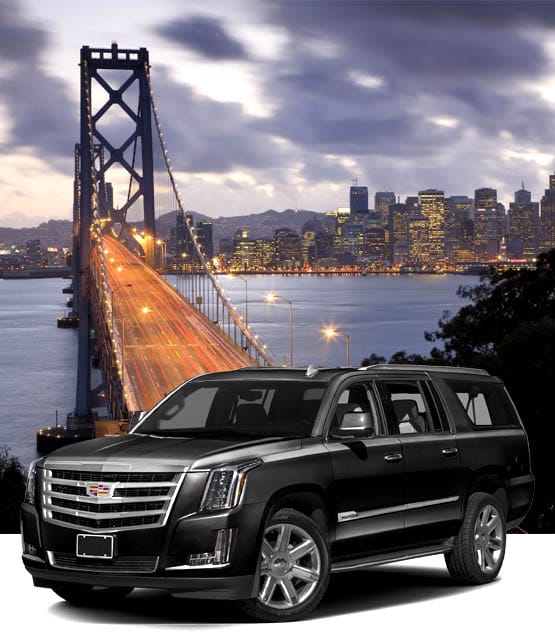 East Bay Limos, party bus, and vans at unbeatable price
With STS Limo, you can enjoy the elegance of Lincoln and Mercedes town cars, or a stretched limousine, stocked with complimentary amenities and be sure you will be delivered to your destination safely. We go above and beyond in this respect, all our limos have been implemented with pop out side windows that are unique to our limo company. We offer the most affordable Party Bus service in addition to luxurious Town Cars perfect for corporate doings, when it's most important to make an impression.
Have you ever felt like your prom was a letdown? Or perhaps the only thing that stands out from weddings is how much money people were spending on dresses. If this sounds familiar, limousines are the answer! The East Bay area's STS Limo service will make any event memorable with our top tier cars, professional service, and unbeatable quotes. We do many Napa and Sonoma Wine Tours, taking our clients to all the greatest vineyards, wineries, tasting rooms, and breweries known to the world, and going along the most beautiful sight seeing routes known no better than by our world class drivers. We hire only the best that meet the highest qualifications, you can expect nothing less than the most upbeat, well mannered, experienced, trustworthy, and knowledgable drivers with our limo service.
If, for any reason you need to cancel your trip we are the most understanding of any limo company. Just give us at least one weeks notice ahead of time and we'll return the deposit in full with no questions asked.
Our San Francisco East Bay limo services is perfect for when you need to get from SFO or OAK airports. We'll drop you off on time, or pick you up, no matter where in the airport it would be convenient, and if we're a single minute late, the whole trip's on us. It doesn't get better than that!

Our Reviews & Testimonials
Great car service! Very professional and efficient. Deliver on-time, consistent, reliable, and friendly service. I use them to and from the Airport in Bay Area as well as for professional high-end client pickups. Great staff, great cars, clean vehicles, great to work with!
Very detail oriented and reliable when it comes to last minute planning. Limos are very nice and in excellent condition.
Thank you guys. Could not have asked for a better service. The best limo company in the city.
Our mother is visiting us in Tampa FL over the Thanksgiving holiday. Rose City Limousines went above and beyond to make sure our Mom will be comfortable for her trip to SFO. Rose City Limo said my sister could accompany my mom to the airport to make sure she was comfortable. I definitely would recommend Rose City Limo to my friends.
We had a wonderful time and the limo was perfect! Thank you for making our day that much more special.
Thank you for the wonderful limo service you provided. Our driver was courteous, pleasant and ensured we had a smooth ride all day.
We used this company and had a great experience! The driver was very friendly and professional. Compared to other Limo services I have used these guys have definitely been my best experience!
Very professional and affordable airport limo service. Thank you for the great job.
The best airport limo service provider in the area. Strongly recommended.
Great car and limo service! Thanks.
THE BEST LIMO SERVICE ! ON TIME PROFESSIONAL GREAT CUSTOMER SERVICE ITS THE ONLY LIMO SERVICE I USE!! HIGHLY RECOMMENDED!!!!!
We will definately use your limo company again in the future. Thanks again, Rose City Limousines.
Bay Area Luxury Transportation
STS Limo's East Bay limo deals are perfect for corporate travel around town, including dining, event, and entertainment venues.
Call STS Luxury Transportation for all Your east Bay area limo service needs.